Out Now: Inhume / The Dr. Orphyus Project "Death Napalm" split!
Limited to 500 copies with the first 50 coming with a 10 by 10 cm patch!
INHUME / THE DR. ORPHYUS PROJECT "DEATH NAPALM " Out now on Left Hand Patches!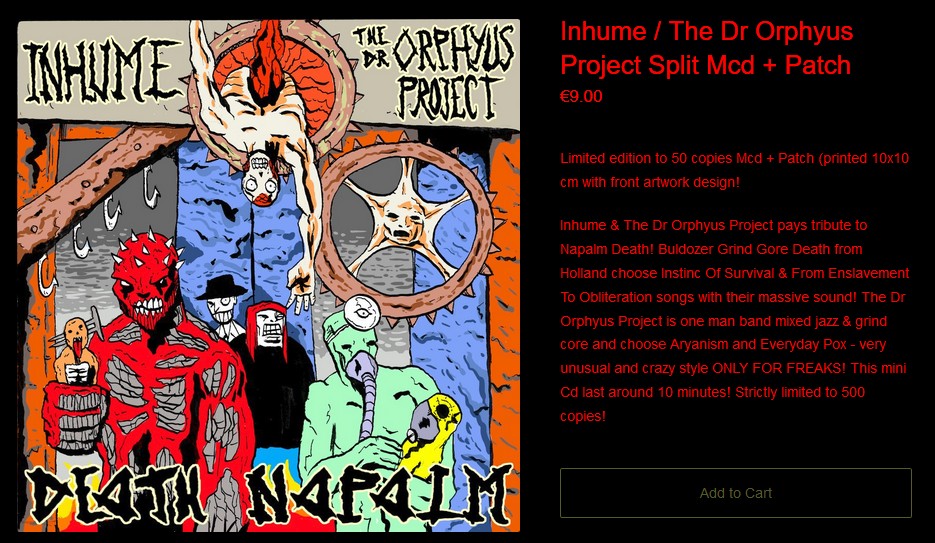 Inhume & The Dr Orphyus Project pay tribute to Napalm Death! Bulldozer Grind Gore Death from Holland choose "Instinc Of Survival" & "From Enslavement To Obliteration" songs with their massive sound!
The Dr. Orphyus Project is one man band mixed jazz & grindcore and choose "Aryanism" and "Everyday Pox" - very unusual and crazy style ONLY FOR FREAKS! This mini Cd last around 10 minutes! Strictly limited to 500 copies!
Tags: Grindcore, , Grinddeath, , Death Metal