News-update January 2017
With 2016 behind us we'll be focusing on writing the new Inhume album to be released on Vic Records at the end of this year!
In the meantime we'll be releasing a split 7"with the marvelous Dr O. (The Dr Orphyus Project) containing two Napalm Death covers by both bands, this will be released on Fat Ass records real soon.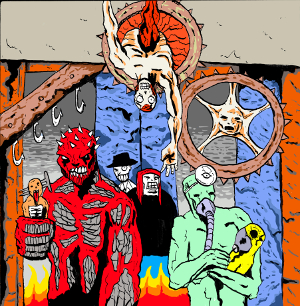 also in the works: another European tour with Waco Jesus! Scheduled to take place in March 2018.. get in touch if you want to book this package!! (Inhume, Waco Jesus and supports).
Cheers,
Ben / Inhume